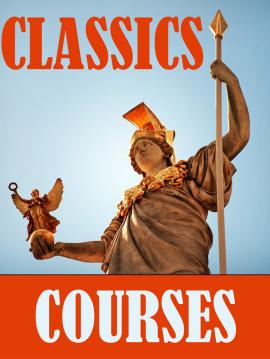 Classics 174. Greek Religion and Society (4 units)
Shennan Hutton
MWF 2:10-3:00P
101 Wellman Hall
CRN 63406
Course Description: Cults, festivals, and rituals of Greek religious practice and their relationship to Greek social and political institutions, and to Greek private life. Includes discussion of major sanctuaries at Olympia, Delphi, Athens, and others.
Prerequisite: A lower division Classics course or consent of instructor (slhutton@ucdavis.edu).
GE credit (Old): Arts & Humanities and Writing Experience.
GE credit (New): Arts & Humanities and World Cultures.
Format: Lecture - 3 hours; Term Paper.
Textbooks:
Jan N. Bremmer, Greek Religion  (Oxford University Press, 2006)
John G. Gager, Curse Tablets and Binding Spells from the Ancient World  (Oxford University Press, 1999)
Emily Kearns, Ancient Greek Religion: A Sourcebook  (Wiley-Blackwell, 2009)
Jon D. Mikalson, Ancient Greek Religion [2nd Edition]  (Wiley-Blackwell, 2009)