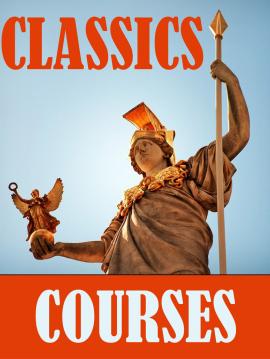 Classics 190. Senior Seminar: The World of Late Antiquity (4 units)
Emily Albu
TR 3:10-4:30P
267 Olson Hall
CRN 81573
Course Description: This is the capstone course required for Classics Majors. What happened to the Greco-Roman world after the so-called golden ages? Did it experience cultural transformation or did it crash and burn? These are questions still hotly debated among late antique historians. We study the peoples, lands, and cultures of the Roman Empire from the second through eighth centuries CE, with this debate in mind.
For their oral presentations and final paper, students choose an ancient text, author, monument, city, or idea and trace its course through late antiquity.
Prerequisite: Completion of one upper division course in Latin, Greek or Hebrew or consent of instructor (emalbu@ucdavis.edu).
GE credit (Old): Arts & Humanities and Writing Experience.
GE credit (New): Arts & Humanities and Writing Experience.
Format: Seminar - 3 hours; Term Paper.
Textbooks:
Averil Cameron, The Mediterranean World in Late Antiquity: AD 395-700 [2nd Edition]  (Routledge Press, 2011)
Peter Brown, The World of Late Antiquity: AD 150-750  (W.W. Norton & Company, 1989)
Bryan Ward-Perkins, The Fall of Rome: And the End of Civilization  (Oxford University Press, 2006)