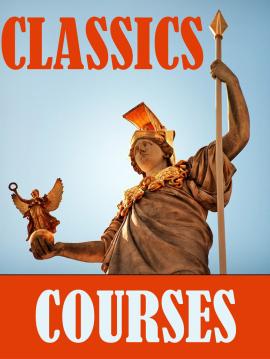 Latin 112. Cicero (4 units)
Carey Seal
MWF 2:10-3:00P
251 Olson Hall
CRN 62280
Course Description: After the assassination of Julius Caesar in 44 BCE, the greatest of all Roman orators, Marcus Tullius Cicero, delivered a famous series of speeches excoriating Caesar's would-be successor Mark Antony. In this class we will read in Latin selections from the first and second of these speeches, collectively known as the Philippics. We will also read some of Cicero's other speeches in English translation. Topics will include the political and social contexts for public speaking at Rome, Cicero's place in the history of rhetoric, contemporary diagnoses of the crisis of the Roman republic, the development of Roman invective, the relationship of the Philippics to their Demosthenic models and Greek oratory more generally, and the influence of these speeches on later views of Antony, Caesar, Octavian/Augustus, and Cicero himself.
This course is intended for students who have had two or more years of previous study in Latin. Students who are unsure about placement are encouraged to consult with the instructor (cseal@ucdavis.edu).
Prerequisite: Latin 100 or the equivalent.
GE credit (Old): Arts & Humanities and Writing Experience.
GE credit (New): Arts & Humanities and Writing Experience.
Format: Recitation - 3 hours; Term Paper.
Textbooks:
Marcus Tullius Cicero, Philippics I-II, edited by John T. Ramsey  (Cambridge University Press, 2003)
Marcus Tullius Cicero, Ten Speeches, translated by James E.G. Zetzel  (Hackett Publishing Company, 2009)