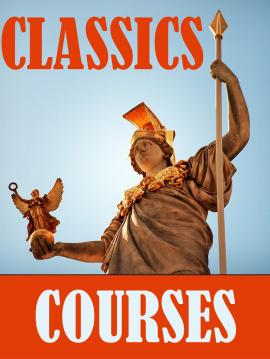 Latin 121. Latin Prose Composition (4 units)
John Rundin
MWF 2:10-3:00P
105 Olson Hall
CRN 81576

Course Description: In this course, students will learn how to write grammatical sentences in classical Latin through intensive grammar and vocabulary review. Since the chief aim of Latin composition is better understanding of stylistics, this class will also involve reading and analyzing selected passages from a variety of ancient authors.
Prerequisite: Latin 100 or equivalent.
GE credit (Old): Arts & Humanities.
GE credit (New): Arts & Humanities.
Format: Lecture/Discussion - 3 hours.
Textbook:
Latin Prose Composition [33rd Edition] edited by M.A. North and A.E. Hillard  (Bolchazy-Carducci Publishers, 1998)