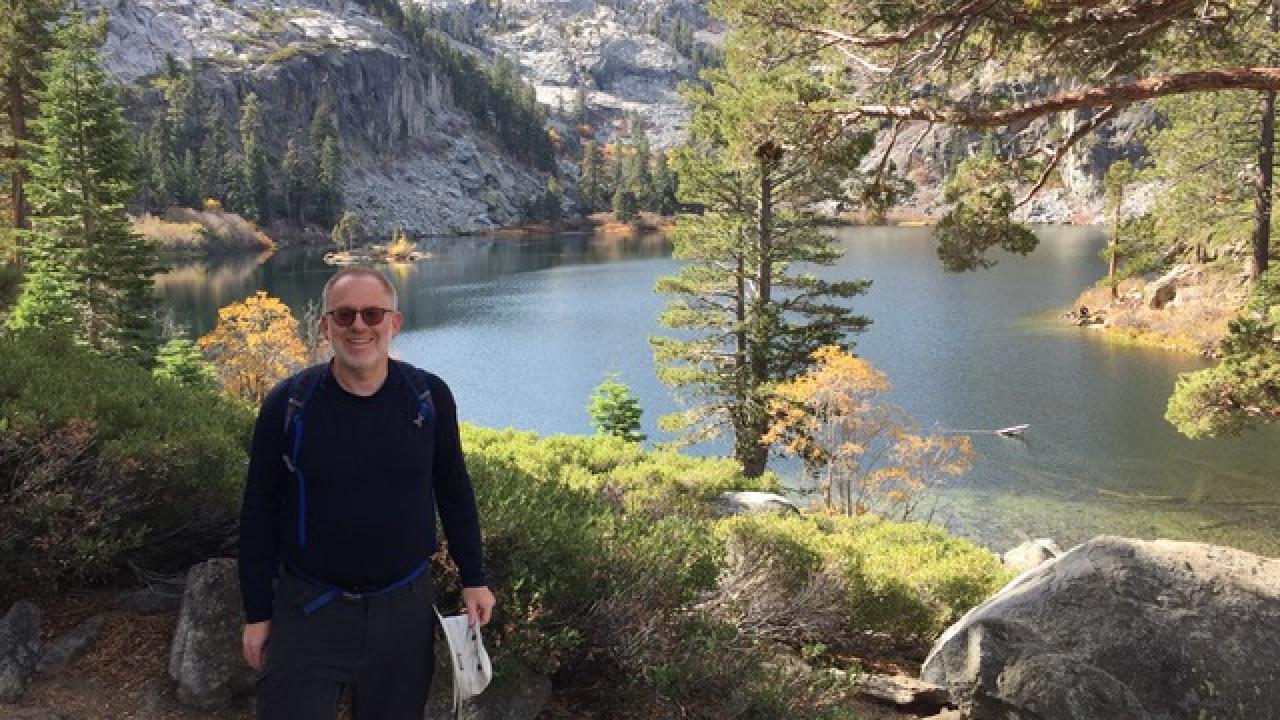 Rex Stem, our colleague and beloved friend, died on Wednesday October 21, 2020 at UC Davis Medical Center in Sacramento of complications from colon cancer. He was fifty-one years old. Rex is survived by his wife Melissa, son Henry, and daughter Nathalie, by his father and brother, and by his many friends.
To the wider scholarly world, Rex was known for his learned and revelatory book on Cornelius Nepos and for his important and wide-ranging articles on Greek and Roman biography, historiography, oratory, and political thought. Those of us fortunate enough to work with him at UC Davis knew him as a tireless and inspirational teacher, a selfless colleague, and a loyal, generous friend. His contributions to the department and this campus were legion and included a very successful term as director of the Classics Program and many years of carefully tending to our post-baccalaureate program in classics, which flourished under his guidance. His kindness, sense of humor, and ready, warm laugh made many a potentially tedious meeting enjoyable. An unostentatious clarity of purpose and a quiet, steady joy shone out in everything he did. He will be profoundly missed.
Commemorations of Rex's life will be organized both by his family and by the department, though because of the pandemic no dates are being set immediately for either. Information about these plans will be made public as they take shape. Anyone who would like to send Melissa, Henry, and Nathalie a note of condolence may do so care of the Classics Program (Sproul Hall, One Shields Avenue, Davis, CA, 95616).
May Rex's memory and the gift of his friendship be a comfort to all those who knew him, today and always.