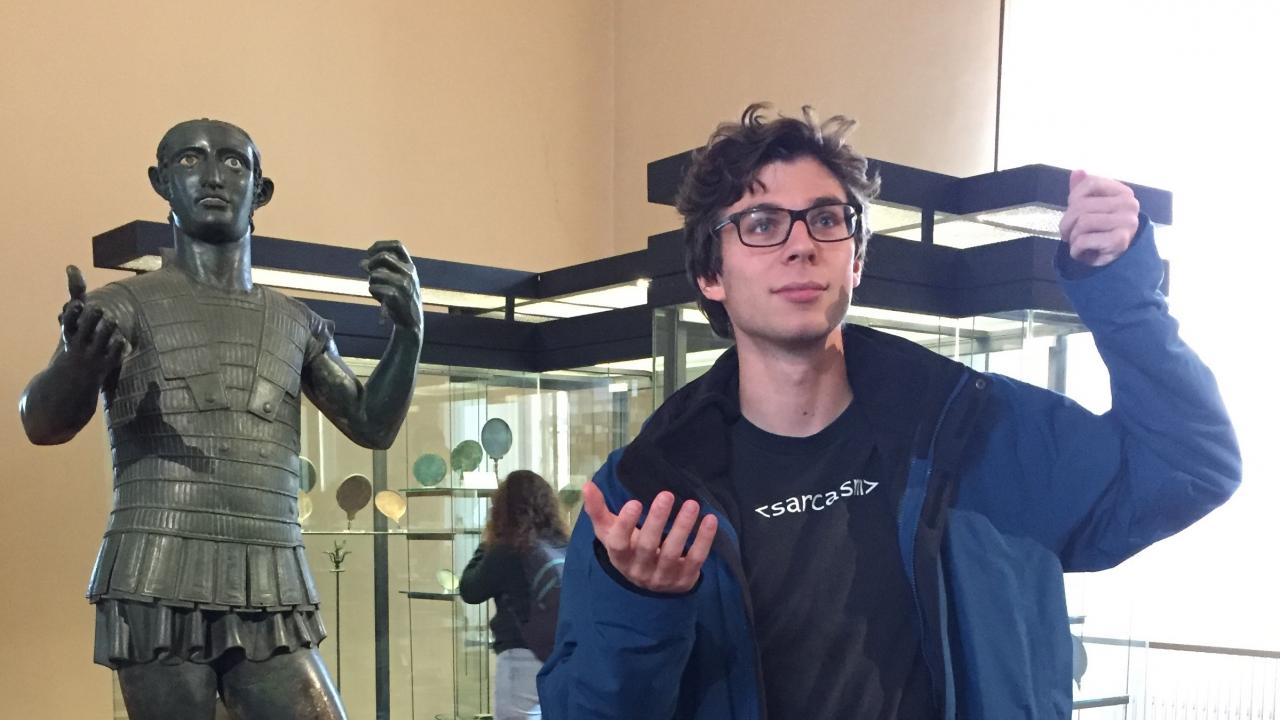 Ethan Reports on his Time at the Centro:
I spent the fall 2017 semester at the Intercollegiate Center for Classical Studies, or just The Centro for short. This study abroad collects Classics majors from all over America and brings them to Rome to study the topography and ancient culture of the city. Our building, which included our classrooms and bedrooms, was located close to Trastevere, a mere 20-30 minute walk across the Tiber to the ancient city. With some of the best views in the entire city, it was a treat to wander in search of preserved monuments. On our explorations to the city, we would bond and discuss Classics as a group while investigating a plethora of ruins and monuments spanning across the city. The group's overall various backgrounds and opinions always made these walks interesting and go by in a flash.

The classes themselves were entirely outside, surrounded by the bustle of the city. These ranged from walking down the street to see an old Syrian Sanctuary to a subway ride to Ostia. The hands-on learning helped solidify and impassion my love for Classics. Everything that I learned about in a classroom suddenly became tangible and a complete narrative formed where archaeological and literary evidence work in conjunction.

            Some of the crowning highlights from the Centro are the one week Sicily and Campania trips. These adventures open up a whole new perspective on the generalized term of "the Roman people." No longer are there only aristocratic authors, but suddenly the sausage sellers and humble olive farmers become as integral to the narrative. Each professor brought their own unique interests on these trips and all 37 of us devoured their lectures with mesmerized eyes. Even our director, Franco, kept us guessing with his infamous "Franco surprises." These trips and their quirks were truly a vital part and most fun part of the Centro.

The true shining star of the program, however, were the students. With so many different backgrounds, everyone had a unique interest or research goal. The sense of collaboration and mutual excitement pushed us to reach new heights both academically and socially. The late night debates over gelato or the intense ping pong tournaments forged lifelong bonds. The Centro truly pushed my drive for Classics and made me love my field even more.